VPS servers
A dedicated virtual server for solving tasks of any complexity.
Money back guarantee - 30 days
Tariffs and cost of VPS hosting
Dedicated IPv4 / IPv6
Full Root Access
NVMe DISK
1 GBPS PORT
Full Data Privacy
Support 24/7
Instant Delivery Servers
popular

VPS One

1 mon.

3 mon.

6 mon.

12 mon.

1 vCPU
2 GB RAM
25 GB NVMe
1 Gbps Port Speed
1 IPv4
1 IPv6
KVM Virtualization
Unlimited Bandwidth
Any OS
DDoS Protection

popular

VPS Basic

1 mon.

3 mon.

6 mon.

12 mon.

1 vCPU
4 RAM
50 GB NVMe
1 Gbps Port Speed
1 IPv4
1 IPv6
KVM Virtualization
Unlimited Bandwidth
Any OS
DDoS Protection

VPS Lucky

1 mon.

3 mon.

6 mon.

12 mon.

2 vCPU
6 GB RAM
70 GB NVMe
1 Gbps Port Speed
1 IPv4
1 IPv6
KVM Virtualization
Unlimited Bandwidth
Any OS
DDoS Protection

popular

VPS Power

1 mon.

3 mon.

6 mon.

12 mon.

4 vCPU
8 GB RAM
90 GB NVMe
1 Gbps Port Speed
1 IPv4
1 IPv6
KVM Virtualization
Unlimited Bandwidth
Any OS
DDoS Protection

popular

VPS Extra

1 mon.

3 mon.

6 mon.

12 mon.

6 vCPU
12 GB RAM
120 GB NVMe
1 Gbps Port Speed
1 IPv4
1 IPv6
KVM Virtualization
Unlimited Bandwidth
Any OS
DDoS Protection

VPS Ultra

1 mon.

3 mon.

6 mon.

12 mon.

8 vCPU
16 GB RAM
160 GB NVMe
1 Gbps Port Speed
1 IPv4
1 IPv6
KVM Virtualization
Unlimited Bandwidth
Any OS
DDoS Protection
Available operating systems with maximum speed.
Debian
Ubuntu
CentOS
Windows
Popular OS
Operating system "Debian"
Stability and speed - the main advantages of choosing Debian as your server OS. Significant advantages in speed, error tracking system, and numerous architectures make it flexible and reliable. And simple updates, strict protection, and excellent package management system contribute to convenience.
Versions of Debian server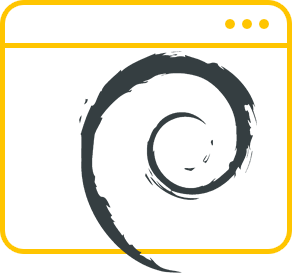 Operating system "Ubuntu"
You won't find that many operating systems for VPS web hosting that are more popular than Ubuntu. This open-source operating system allows users to have a very flexible and stable hosting environment for their web projects. Ubuntu is an excellent choice for online projects that require a customisable stack, root access, high speeds, and great security.
Versions of Ubuntu server
Ubuntu 18.04 LTS
Ubuntu 20.04 LTS
Ubuntu 22.04 LTS
Ubuntu 22.04 64bit with WordPress
Ubuntu 22.04 64bit with Joomla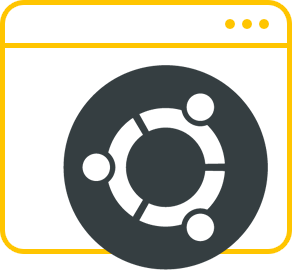 Operating system "CentOS"
CentOS is designed to be lightweight, fast, and reliable. Currently, CentOS is considered one of the best enterprise-level operating systems for hosting websites. With CentOS, you get an incredible speedy and stable connection without compromising on security features. Since CentOS is inspired by Red Hat Enterprise Linux, it's a great operating system for VPS hosting and VPS management.
Versions of CentOS server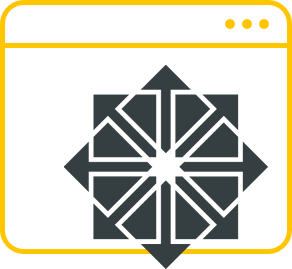 Operating system Windows
Windows is a widely used operating system developed by Microsoft, known for its user-friendly interface and broad compatibility. It features a graphical interface with icons and windows for easy interaction, supports multitasking, and offers security features like antivirus and firewall protection. Windows runs on various hardware, supports networking, and has evolved through versions like Windows 95, XP, 7, 8, and 10, with continuous updates. It's a versatile platform used for personal, professional, and enterprise computing.
Versions of Windows server
Windows 11
Windows 10
Windows 7
Windows Server 2019
Windows Server 2016
Windows Server 2012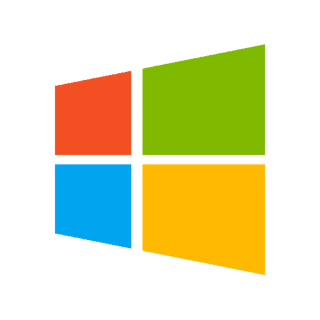 Popular OS
VPS operating systems are specialized programs that manage resources of a virtual server. The choice is between Linux (flexibility) or Windows Server (compatibility).
Popular operating systems widely favored by clients.
Kali Linux
Fedora 36/37
FreeBSD 13
FreeBSD 12
AlmaLinux 9
AlmaLinux 8
Rocky Linux 9
Rocky Linux 8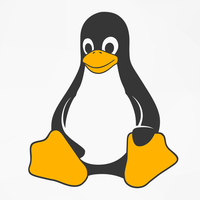 VestaCP free
HestiaCP free
aApanel free
ISPmanager
cPanel
DirectAdmin
Plesk
Low latency
We have purchased the latest equipment for the year 2023, ensuring minimal delay and excellent ping for your projects. The newer the technology, the faster the server works - resulting in smoother workflow for your websites and projects.
VPS hosting platform features
NVME and processing power

Each VPS server is equipped with the latest Intel® Xeon® Processor E5-2683 v4 processor, NVMe disk and individual RAM. This ensures the productivity of any online project.

1 GBps Shared

Guaranteed exceptionally high site loading speed and 99.99% server uptime will ensure uninterrupted operation of your resource and fast loading of the user interface.

DDoS Protection

Protect your online business from DDoS attacks with our reliable and powerful protection service. Guaranteed security of your web space with AVA HOST
Dedicated IPv4

Each Virtual Server is allocated its own unique IPv4 address, which is assigned for the entire time the server is used

IPv6 support

Each Virtual Server is allocated to the modern Internet protocol IPv6 which increases standardized catalysts for change through various initiatives.

Money-back guarantee

With confidence in the quality of our products, we provide you with a 30-day money back guarantee.
VPS/VDS virtual servers
A VPS server or VDS is a service that grants clients access to a robust virtual server, equipped with an infrastructure that facilitates the effortless deployment of various web resources and applications. With the rapid development of the IT industry, providers strive to offer users top-notch services, utilizing highly efficient hardware and ensuring strong data protection measures. AvaHost, a renowned provider, delivers a diverse range of quality IT services, encompassing VPS rental and shared hosting. While AvaHost's data centers are based in Moldova, an increasing number of clients from Kyiv (Ukraine) are turning to the provider's private services.
VPS server and its technical potential
By opting to rent a virtual server, users gain access to a dedicated virtual server for a specified period of time as stated in the service agreement. AvaHost offers cost-effective VPS server rental, empowering users to freely manage server resources and configure settings to meet their individual requirements. Some of the tasks that can be accomplished with AvaHost's VPS server rental include:
Hosting websites.
Deploying web applications
Selecting and managing the operating system according to project needs.
When ordering a VPS server from AvaHost, users are presented with a range of options such as ports, root access to an affordable rented server, traffic filtering tools, private IP addresses, and routing tables. AvaHost caters to diverse technical capacities of dedicated VPS servers, capable of satisfying the demands of web projects at various levels. Renting a reliable and cost-effective virtual dedicated server through AvaHost provides users with several assurances, including unlimited traffic for all tariff plans, top-notch VDS and VPS performance, as well as robust data security measures.
VPS servers' advantages
VPS server from AvaHost with data centers in Moldova have a lot of bright technical features. First of all, this is a chance to rent a part of the capacity on a dedicated server and use its resources according to the chosen tariff plan. As a result, your company can save on the maintenance of such equipment, its repair and periodic updating. At the same time, each of the co-tenants gets the opportunity to properly dispose of the available traffic limit, according to the needs of his digital project and personal preferences. Cheap VPS hosting is the best solution for those lacking enough conventional hosting resources. In some cases, you may not need to operate a dedicated server in full, so a VPS virtual server is the best thing you can do to develop a web project infrastructure, maintain its stable operation, and subsequent successful growth and development.
Renting a virtual server at AvaHost has many other strengths and advantages that distinguish it from other equally popular and popular IT services. These are:
Convenient and reliable geolocation (data centers in Moldova).
Flexible tariff plans AvaHost (the best cost of renting a VDS server per month).
Security and data protection guarantee.
Trouble-free operation of equipment, monitoring of its functioning and regular updates.
High speed traffic.
The ability to install any kind of system software and scale the resources expended in the process of gradual growth and development of a web project.
Fine-grained management of the infrastructure of a dedicated server and files in the system (their replacement and removal).
High-quality technical support, ready to help the client even on holidays and weekends (non-stop 24/7).
Extensive range of available operating systems (Windows, Ubuntu, Debian, Fedora, CentOS).
Renting virtual server at AvaHost
Contact AvaHost specialists for a consultation to order a virtual server rental and receive an unprecedented high-quality IT service. Renting a VDS with the support of the specified provider will solve the problems of overloading a web resource with traffic or slowing down the site due to the other clients' traffic increase (your hosting neighbors). Renting VDS at AvaHost means test periods for using server solutions, a money-back guarantee, a quick procedure for registering VPS hosting and VPS servers, round-the-clock technical support, and the most profitable and flexible tariff plans.
The transition to VPS hosting is relevant in cases where you experience increased website traffic or a rapidly growing volume of traffic. It is also recommended to switch to cheap VPS hosting when a growing project requires greater flexibility and resources.
Even if you do not have the status of a system administrator, you will still be able to manage the AvaHost VPS server you have rented. The provider offers a wide range of tools for easy and efficient management of the VDS server infrastructure.
AvaHost engineers use proven innovative technologies and tools for secure and efficient transfer of a client's website from virtual hosting to a VDS server. First, a VPS server is created, then the website files and databases are transferred. The final stage is fine-tuning the DNS and testing the transferred web resource on the VDS server.
VPS rental is used for various purposes, including hosting web resources, testing and development, virtualization of programs, creating information management systems and databases, implementing cloud computing.
Renting a VPS involves certain limitations on the number of web resources that can be hosted on one server. This parameter depends on the client's chosen tariff plan.
Often, clients rent VPS from AvaHost and later, as their project grows, apply for an increase in server resource capacity. Regardless of the initial tariff plan, you can always order a larger volume of resources necessary for further growth and satisfaction of your website's needs. If you require more resources than what is offered in the basic tariff plans, please contact the operators to resolve this issue.
NVMe VPS is a virtual type server that operates on the innovative NVMe technology. It provides quality and reliable storage of any customer data volumes. This abbreviation refers to the data transfer protocol structured strictly for working with SSD memory. Such a solution guarantees higher performance indicators and low access delay to information arrays.
Ready to think outside the box?
Start today with our great offers.
Quick installation. No long-term contracts. Friendly Team